"Being heard is so close to being loved that for the average person they are almost indistinguishable."
-David Augsburger
2019 is my year to BE HEARD! Choosing a word of the year is a powerful tradition in my life. For the 5th year in a row, I am choosing a word to guide my path for the year. Except, this year it's a phrase…my contrary nature finds that kind of delightful!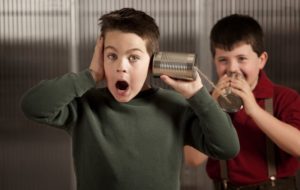 I find when I choose that word (or phrase) it lights the way for opportunities for growth. That first year my word was trust, and I noticed ways the Universe helped me learn to trust more deeply. When my word was power, I learned to recognize new ways in which I could express my power. When my word was choice, I began to notice how many choices we have the opportunity to make everyday. Last year my word was ask, and I reminded myself to ask, even when it was not comfortable.
What Does Being Heard Mean?
When the phrase "Be Heard" presented itself to me near the end of last year, I was in a stage of my life when I was playing it small and choosing not to speak up in ways that were important to me. I was doing a lot of healing and growing, and I wanted someone to hold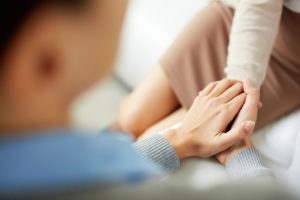 space and be witness to both the pain and the power flowing through me. That sense of validation is an aspect of connection, and it is something we all need in way or another. So "Be Heard" can mean validation.
At the same time, I recommitted to my business and stepping into my role as entrepreneur. In that sense, "Be Heard" meant stepping out and not waiting for others to notice me.
A third aspect for me to learn about and work with soon became clear. It was obvious, but important, to recognize that it is just as important to give others the space and validation to "Be Heard" as it is to be heard myself. I'm good at doing that in big, emotional situations. This perspective helped me to start looking for ways to be more intentional in listening to the little, everyday communications in which we share ourselves.
In Practice
My opportunities to learn about being heard came fast and furious as the 2019 broke. I celebrated the New Year with a small group of friends on the beach. A series of events, poor communication, old wounds, and just unfortunate circumstances left me feeling minimized, judged, rejected, hurt, triggered, and thoroughly unheard that night.
I was able to address some of the things the following day. I explained to one of the people involved why some of the things had been so very hurtful to me. She listened and held me and made it clear that she understood what I was telling her. The energetic knife wound through my heart was immediately healed. I felt lighter and more loving and better able to hold space for others to feel heard.
The other primary player in the New Year's Eve fiasco was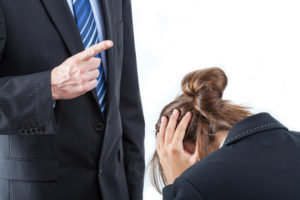 too emotionally overloaded and wounded himself to listen to me in any way, and I was in far too much pain to listen to him. So we went in circles the entire week, digging a deeper and deeper hole neither of us could climb out of. It was a hellish week, and our relationship did not survive. I did learn some important lessons though.
The first is that Being Heard – feeling loved, validated, and accepted is important, and it's something that I, and everyone else, deserves and is worthy of. Being Heard HEALS!
Also, waiting around over and over again to be heard, trying over and over again to be heard, being told that your feelings matter less than someone else's –  is bullshit! You deserve to be heard, and anyone that treats you differently does not deserve to be in your life.
Third, my feelings do not need to hinge on someone else's treatment of me. And even though I'm not there yet,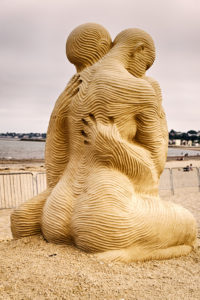 I feel that this is a layer that is now ready to be healed, and this week of not being heard helped to get me to this point.
I got the chance to step out and Be Heard that very same week. I got a call one evening from my friend and mentor Michael Inanna asking me to be the guest on a weekly round table he hosts with his wife Freyja called Sex & Chocolate. They wanted me to come on and talk about sex magick in less than two hours. I actually almost said no, to this opportunity that the Universe handed me in response to my setting the intention of being heard. But then, my guides whispered in my ear and reminded me that it was exactly what I was asking for. So I said YES! and Thank You! And More Please!
And I was blessed with the opportunity to let those I loved feel safe and heard. I wasn't the only one who had a hard week. From listening to my teenage son about his views of the world to a friend in a crisis of faith, to my lover as we shifted the dynamics of our relationship, I was given the gift of learning to listen better.
Just the Beginning
We haven't even made it out of January yet, and I've already learned so much! I'm excited to see where my word of the year will take me for the rest of this trip around the sun!
And I'd love to hear from you. Do you choose a word of the year? Do you have other ways you focus an intention or goal for the year? How have these practices helped you to heal and grow? Share your comments below or in my Facebook group Grow with Me!